Western Australia - Interior Designers Directory
We Are Not The Experts ...
But These Guys Are!
  We at Bar The Stool couldn't even pretend to be interior designers, but we do sell furniture that some designers love so we have put together a directory of Interior Designers in your state should you need any advise for your living space furniture.  

At Moda Interiors, we believe your home design is more than bricks and mortar – it should be a reflection of your lifestyle and tell the story of the people who live there. Our aim is for you to fall in love with your home each and every time you walk through your front door, because your home is the ultimate reflection of you. At Moda Interiors, interior design isn't just our profession; it's our way of life (and there's no greater pleasure than to love the way you live). Our company was born out of the life-long passion of Managing Director Kate Barakovska, to design and create spectacular interior design ideas. Living that passion, with over 20 years experience our interior designers, specialise in creating spectacular innovative home designs and interior decorating ideas that help you achieve your dream home. From your front door through to your living, bedroom and outdoor we know how to create your dream home that reflects who you are. Our Kitchen Designer and Bathroom Designer know how to create true magic with their award winning designs. We'll ensure every detail of your new home is perfect.
info@modainteriors.com.au
(08) 9440 9000
Suite 11, 37 Cedric Street, Stirling WA 6021
---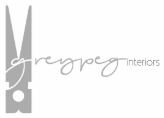 Grey Pegs Founder Angela Lyon holds a Bachelor of Arts Degree from Curtin University along with qualifications in Design and Styling. After transitioning her career from Graphic Design to Interiors, Angela worked with the creative Design team at West Elm and Pottery Barn since its Perth inception, introducing a new range of luxury furniture & home wares to the Perth market. Angela's unique interior styling consultation service has helped to create beautiful commercial & residential spaces all across Perth. The fusion of Angela's Graphic Design background combined with her styling skill set highlights the significant point of difference brought to each project she undertakes. Through her proficiency in graphics, Angela is able to uniquely communicate her design concepts directly with the client via bespoke professional mood boards, allowing a clear & beautiful visualisation of the direction of the project. Angela is a multifunctional and transitional designer, offering experience across a range of design styles from contemporary to traditional. Her desire is to help her clients enhance their lifestyles using their immediate surrounding. By tuning into their design aesthetic & providing a visual representation of their proposed space, Angela uses the client's strength of ideas to turn their house into a cherished home.
info@greypeginteriors.com.au
0417 171 979
Perth, WA
---

Based in WA, Jodie Cooper Design specialises in luxury residential & commercial, boutique multi-residential and resort developments. Driven by the pursuit of perfection and with an extreme attention to detail, Jodie Cooper Design has established a reputation as a leader in the interior design industry. With work being displayed in several leading design publications including in Australia, Morocco, and France, Jodie Cooper Design has international as well as domestic recognition for brand quality and impeccable service. The enthusiasm Jodie Cooper Design brings to a project is reflected in the architectural detailing, materials selected, use of colour and texture, and extraordinary balance she achieves through a keen and unique eye for furniture selection while considering overall space planning.
info@jodiecooperdesign.com.au
0411 695 495
Perth, Western Australia 6008
---

STATE28 are a boutique studio located in Mount Lawley providing design and project management services for commercial and residential interiors. In addition our company has an established facilities management division servicing clients throughout the Perth metropolitan area. Creating environments that make peoples lives better is our passion and driving force.
info@state28.com.au
08 9328 2209
1/3 Blake Street